At MobilityWorks, we bridge the gap between technology and employees. We're dedicated to supporting clients to make unique, bespoke and substantial improvements to their information technology infrastructure.
We do this by aligning culture, operations, and technology – to create smart and agile processes that optimize user adoption and foster powerful collaboration. In this way, we add value: to both employees and the company.
We approach challenges by providing simple solutions to complex processes. We perform top-down analysis; but simplify and implement from the bottom up.
With our deep knowledge of service implementation and understanding of successful user adoption, we can help businesses drive lasting, positive IT & communication change.
Our hands-on consultative approach can help you make the right digital transformation choices for your business – and create added value for you
Businesses are constantly looking to collaborate more efficiently. Usability is the starting point when designing a new product or service. We can deliver the insight needed to support your employees in the best way possible
We support the implementation of Internet of Things innovations in your company – in a smart, safe and future-proof way
We help organizations understand the complex world of mobility; giving them what they need to create a customized and inspiring work environment – one that increases employee productivity and customer satisfaction in a secure and cost-efficient way
Managed WiFi and modern cloud telephony make work more efficient than ever. Employees must have secure, seamless, and universal access to your network. They also need to be reachable anywhere, any time, and on any device. We can help your business create optimal and secure connections that meet all of your needs
Frustration…………… We have been working from home for a long time, and it will continue to do so for a while. Whether this is positive or negative is different for everyone. What is the same for many people is the frustration of using all the functionalities of Microsoft 365. At
Read More »
The winter holidays and Christmas are normally a period to look forward to, being close with your family and your beloved ones. But not this time, it's cold, it's dark and it might be the loneliest winter yet for many of us. We've been juggling personal and professional responsibilities for
Read More »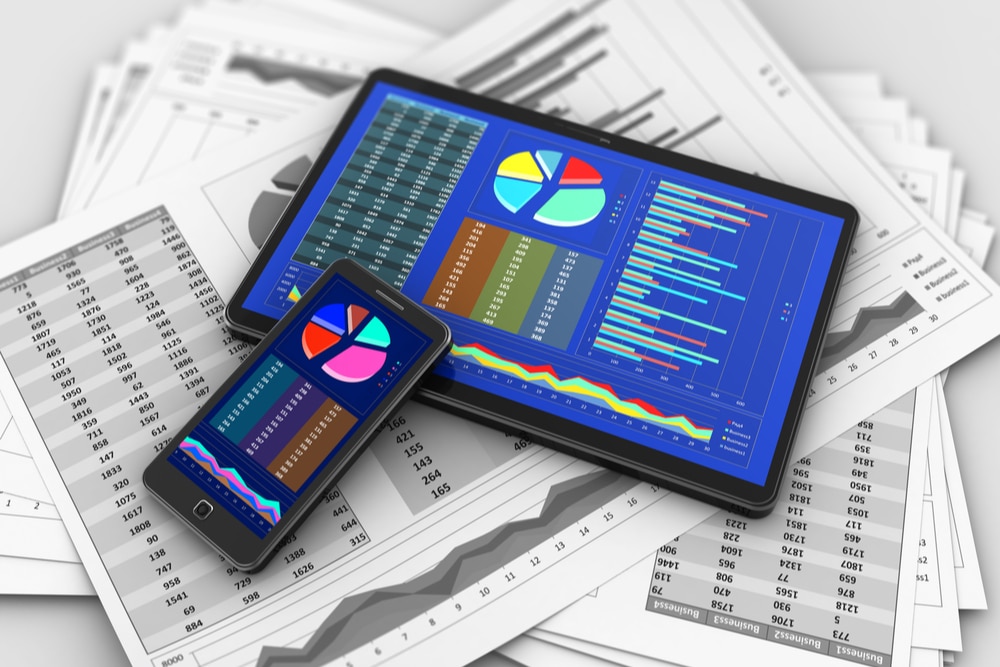 These days, everyone from individuals to enterprises recognise mobile as the de-facto standard computing platform. Perhaps even more so now, as we adapt to life post COVID-19. Change is in the air. It has been for some time given the rate in which technology is advancing. Businesses continue to adjust
Read More »
Denis Rollka
Data Processing
"Bart is very competent person, who is always trying to optimize processes from scratch in a meaningful way. He is questioning standards and is trying to re-define them in a completely new way to make them efficient and useful. His approach is to harmonize, standardize and simplify them."
Howard Hutchings
CIO
"Bart was responsible for managing telco and related projects, and for managing global contracts with various ICT providers worldwide. I found Bart to be one of the best managers to have reported to me. His knowledge of IT is excellent. He is driven, process focused, and goal oriented."
Ingo Gajewski
Manager Telecommunications
"Bart is one of the best telecoms managers I've worked together. He shows responsibility, is very efficient and strongly goal oriented. He shows a very clear focus on customer needs and develops fast, elegant and cost-effective solutions."
Mike Bruchmann
Lean Engineer
"His passion, dedication and professionalism in any activity did motivate me to startup my own company. The customer literally comes at the first place for him and he has a fair but very informed opinion."
Marco Spoel
Managing Director
"Bart is a very service oriented Telecom and Unified Communication specialist. I can recommend hiring Bart in any corporate multinational environment with regulated processes and clear governance. Bart has recommended and carried out changes in order to reduce the TCO and to optimise the quality of the end-to-end services."
Andreas Balmes
Key Account Manager
"Vor allen Dingen die Softskills wie Vertrauen, Zuverlässigkeit, Ehrlichkeit und Menschlichkeit muss man hier hervor heben. Zu den Softskills sind aber auch sehr guten fachlichen Punkte in den Bereichen Kommunikation- und Netzwerktechnik zu nennen. Dies sind auch heute noch wichtige Faktoren um Projekte termingerecht und erfolgreich abzuschließen."
Lars Mahnke
IT Procurement Lead
"Bart has been a great support in rolling out and managing our international mobile strategy. He always tries to challenge existing patterns in order to improve and become more efficient. What makes him such a great asset to have on a team is that he combines his extensive technical knowledge with commercial acumen."
Irene Clapham
International Event Owner
"He is quick to grasp what is required, will make it his job to research solutions and make great recommendations. Who keeps in touch and follows up even after the project is finished. Who clients like, for his vast market knowledge, professionalism, and helpful, attitude, is at ease building long term relationships while making sure to boost the company profits."
Katrina Arnold
Business Relationship Manager
"You've done it again, another extremely satisfied customer - it is wonderful to hear, especially as IT doesn't always have the best reputation! Thank you so much for all of your hard work with the Unified Communication Project, your attention to detail and dedication to delivering a good service to the business has paid off immensely."
Björn Heisterkamp
Managing Director
"Bart masters skills of bringing together multiple dependent parties and let them work together coherently. This is much needed when adopting new technologies and business strategies from a variety of origins."
Martin van Heukelum
Director
"Bart has taught me a lot about processes, procedures and enterprise communication skills. Bart is an expert when it comes to these skills and moreover, a great person to work with. If Bart is part of your project team, you are sure it will succeed!"
Jason Milsom
Electrical Engineer
"Quick solutions to problems, quick delivery of the overall project, and no complaints from end users. That's an achievement. Well done."
Kristof Langsberg
Chief Financial Officer
Voor ons nieuwe kantoor vonden wij in MobilityWorks onze IT-partner die onze IT omgeving voor de komende jaren op punt heeft gezet met o.a. videoconferencing en touch display om online samenwerking in goede banen te leiden. Uiteindelijk meer gekregen dan gevraagd!
The technology-driven world around us moves at the speed of light. Complexity increases in line with the vast amount of data we work with daily. In the communications field, we see companies struggling to stay on track with ever-increasing demands – from employees and customers – adopting new technical solutions, and maintaining a competitive edge. While it's clear existing approaches need to be adjusted, complexity and a lack of familiarity create unnecessary roadblocks for companies on their path to digital transformation.
Although modern technology solutions are critical for every company, IT's approach is often top-down – delivery focused. User adoption is often forgotten. Improvements made in one department don't match with improvements made elsewhere. Employees and teams can end up working in company 'siloes' ; lost in their day-to-day issues, not focusing on the long term.
We help you with your digital transformation and customize it to your business.